China: Big money for 'revolution tourism'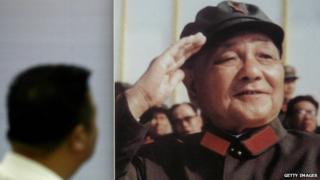 The Chinese government is pumping money into developing tourist sites linked to the communist revolution and the war against Japan, it's been reported.
Various state departments have already allocated a total of 4.8bn yuan (£451m; $770m) to build roads, memorial sites and to promote "red tourism", and there's a cultural theme park in the northern Shanxi province that "lets tourists sample life as a guerrilla", the official Xinhua news agency reports.
Wuxiang county in Shanxi hosted the revolutionary Eighth Route Army between 1937 and 1945, among whose number was future Chinese leader Deng Xiaoping, and two million tourists flocked to the region last year to visit historical sites. "At present, there are unprecedented opportunities for red tourism in China," tourism official Wang Shumao remarked, saying that the project was now part of a national development plan.
There's apparently a big appetite for revolutionary-era history in China, with Xinhua saying that 30 million people paid their respects at red tourism attractions during the Tomb-Sweeping Day holiday in April. The state is keen to promote the educational aspects of what's expected to be a 200bn yuan (£18bn; $31bn) industry, too. "It could help reduce corruption when we appreciate the efforts of these soldiers, and learn from them," Wang said.
Use #NewsfromElsewhere to stay up-to-date with our reports via Twitter.