China: Airfield uses monkeys to prevent bird strikes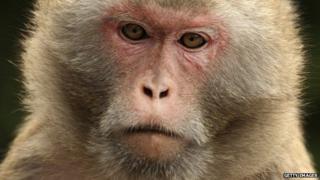 A military airbase in China is now using monkeys to reduce the risk of birds striking aircraft, it is claimed.
The airfield - at an undisclosed location in the country's north - lies in one of the world's major fly paths for migrating birds, says state-run China Daily. Every March, birds descend on the area and hundreds of nests can appear on a single tree overnight, Taiwan-based newspaper Want China Times reports, creating significant risks for aircraft.
Previously, ground crews had to form bird-hunting squads to remove the nests - climbing the trees, using bamboo sticks, and even shooting the nests down in some cases. But recently, a soldier suggested using monkeys to remove the nests, saying they were good at doing this in his hometown in south China. "Now the sergeant on duty at the airbase rides an electric motorbike carrying a pair of trained monkeys to spots under trees, blows the whistle and sits back as the monkeys scramble quickly to the top and remove the nests," says the Want China Times.
According to the Global Times newspaper, one monkey can dismantle up to eight nests a day. It also leaves a scent that scares the birds away, making them less likely to come back.
Use #NewsfromElsewhere to stay up-to-date with our reports via Twitter.