Germany: Eviction battle turns tenant into 'celebrity'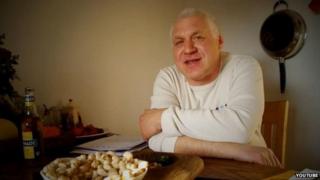 A man has been evicted from his home of 30 years in the German city of Cologne, after a legal battle which has turned him into a figurehead for tenants' rights, it appears.
Karl-Heinz Gerigk lost a court case to keep his flat after the owner said he needed it for himself, Spiegel Online reports. But many have come to see his case as an example of how long-established tenants are being pushed out of coveted inner-city areas to make room for wealthier residents.
A first attempt to evict Gerigk - widely known as Kalle - was thwarted in February when demonstrators blocked access to his flat. "It shows that this is a problem that affects many people," Gerigk says in a video. He was eventually evicted on Wednesday after police removed several protesters.
A local daily, the Koelner Stadt-Anzeiger, says the 54-year-old tenant is not an activist but a "perfectly normal neighbour". But it adds his fight has turned him into a "celebrity", receiving expressions of solidarity from around the country. About 50% of German households live in rented accommodation, well above the European average of 29%, according to the official German BundesBauBlatt journal.
Use #NewsfromElsewhere to stay up-to-date with our reports via Twitter.