South Africa: Consumers get poor credit histories erased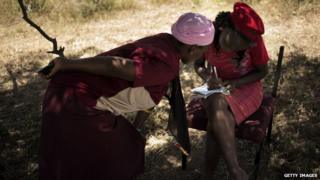 Indebted South Africans will have negative information removed from their credit histories under a new "amnesty", but there is widespread confusion over whether their debts will be wiped out as well, it appears.
Under the law, which took effect on Tuesday, credit bureaux have two months to erase adverse credit information from their records. On the first day of the so-called amnesty, more than 1.6 million consumers benefited from the law, the IOL news website says.
But people will still have to pay off their loans, and their banks may still hold on to information the credit bureaux have been told to delete - although media reports express concern that many people do not realise this.
Lenders might also tighten loan application criteria to make up for lost information about future clients, the site says.
Nearly 10 million South Africans - almost half of people with financial records - are behind on payments or have seizure orders to their names, and they struggle to rent houses or secure work because of their poor credit histories, the AFP news agency says.
But there are fears the credit information amnesty might only encourage people to get deeper into debt.
Use #NewsfromElsewhere to stay up-to-date with our reports via Twitter.