Norway: Wealthy man 'forgot' boat in Swedish harbour
By News from Elsewhere...
...as found by BBC Monitoring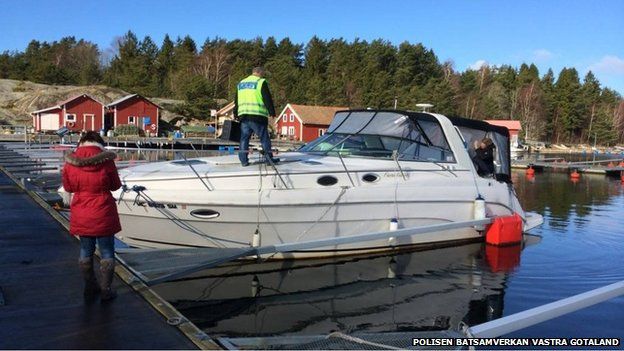 A wealthy man has come forward to claim a luxury boat that has been floating in a Swedish harbour for at least two years, after he apparently forgot all about it.
The boat's Norwegian owner says he intended to sell the vessel in 2012 - and was under the impression that he had, Expressen GT newspaper reports. The boat, said to be worth as much as $108,000 (£65,000), was moored in the Swedish town of Stromstad, close to Norway's southern border. The keys were tied to the railings for all to see.
Eventually, police issued a Facebook appeal for any information about its owner. The appeal was picked up by Norwegian media, including national broadcaster NRK, especially after items such as newspapers and a diary on board the US-made Rinker 342 Fiesta Vee suggested there was a Norwegian link.
Finally on 26 March someone stepped forward, saying he was the owner and had simply forgotten about his boat. "You have to be very wealthy to be able to forget about a boat in this price range," Swedish police inspector Tomas Andersson told the paper.
The owner now has to collect the boat and also pay harbour dues for the past two years, "a cost he can apparently afford", the newspaper says.
Use #NewsfromElsewhere to stay up-to-date with our reports via Twitter.