UAE: New street names cause confusion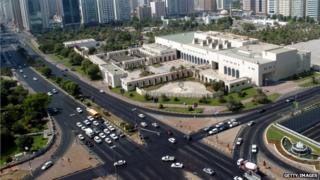 An initiative in Abu Dhabi to rename streets after prominent people is causing confusion with residents used to entirely unrelated, long-standing nicknames, it appears.
Old informal road names such as Muroor, Khalidiya, Jawazat and Electra are being replaced with names which could cause confusion due to similar spellings, The National newspaper reports. Until recently, many of the city's streets were numbered in a US-style grid system.
Some of the new street names are popular - such as one named after a government minister, or another after an ambassador who died on active service. But, to the frustration of residents, the new street signs have neither the nick-names, nor the grid numbers on them.
For example, the road previously called 4th Street, but known to most people as Muroor, is also called East Street in some circles. It is now officially named Sultan bin Zayed the First Street, but another nearby road is called Zayed bin Sultan Street - after a different person.
Authorities say a new navigation system for the city will make things easier, Gulf News reports. It would give every location a unique address featuring the building number and street name, simplifying 200,000 addresses, officials say.
Use #NewsfromElsewhere to stay up-to-date with our reports via Twitter.