Norway: Priest's wallet stolen during service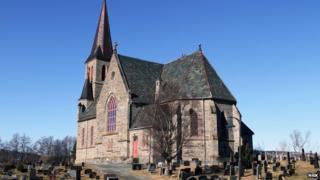 A priest in Norway has had his wallet and phone stolen while conducting the Sunday service, it seems.
John Olav Hodne, parish priest at Melhus Church outside Trondheim, says he left them in the changing room at the back of the church. He only noticed they were missing after the service was over, reports local newspaper Tronderbladet.
"This is a particularly disagreeable and unusual theft," says Ebbe Kimo from the Sor Trondelag county police, public broadcaster NRK reports. Authorities have no clues to follow up and have issued an appeal for information.
While Tronderbladet remarks: "Unsurprisingly, the priest was not available for comment by telephone," The Local website does appear to have tracked Mr Hodne down.
"I think I saw someone moving around back there at the time, but you cannot do much while you're leading worship," he told the website. "You also have to get pretty close to the priest holding a church service when you go in there. It's a bit cheeky."
Use #NewsfromElsewhere to stay up-to-date with our reports via Twitter.