Tunisia: 'Accountability meter' to rate PM's performance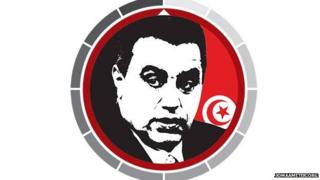 A Tunisian pro-democracy group has published an online "accountability meter" to keep track of whether the country's interim leader is delivering on his promises, it appears.
The Jomaa Meter, named after Prime Minister Mehdi Jomaa, has a list of 22 economic goals, four security targets and six promises related to elections. All of them are currently marked as red, or "not achieved". The promises would change to amber once they are in progress, and turn green when completed.
Mouheb Karoui, head of the I Watch group that launched the meter, says he hopes it will foster a "culture of accountability" in Tunisian politics. The project mimics an earlier Morsi Meter that was set up in Egypt to rate the ill-fated President Mohammed Morsi after he took office in 2012.
The Morsi Meter's founders have reportedly helped put the Tunisian effort together. There is also an Iranian group separately tracking President Hassan Rouhani's performance, which seems to be inspired by the Egyptian example.
Mr Jomaa took office as interim prime minister in December and is due to govern until the next election, provisionally scheduled for the end of the year.
Use #NewsfromElsewhere to stay up-to-date with our reports via Twitter.