Canada: Passenger allowed onto flight after security confiscate his bomb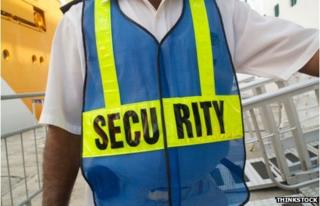 A man in Edmonton was allowed to board a flight after a pipe bomb found in his bag was confiscated by airport security, it appears.
A security guard at Edmonton International Airport even tried to hand the bomb back to the passenger, CBC News reports.
The passenger in question, 18-year-old Skylar Vincent Murphy, was on his way to Mexico when the explosive device was found by airport security in his bag. A guard was reportedly caught on camera passing the bomb back to Murphy after inspecting his carry-on luggage. Apparently the teenager refused to take it back even when told he could keep it.
The bomb was said to be 15cm long and filled with gunpowder. The teenager claimed to have forgotten it was in the bag after making it with a friend for fun some months before.
He subsequently pleaded guilty and was fined 100 Canadian dollars.
According to the Canadian Air Transport Security Authority, several officers involved have been suspended. Canada's Federal Transport Minister Lisa Raitt told CBC News it was "unacceptable" that someone found in possession of a bomb was allowed to continue with his journey.
Use #NewsfromElsewhere to stay up-to-date with our reports via Twitter.