India: No funeral prayers for Muslim alcoholics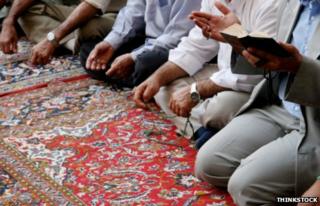 A group of Muslim clerics in India are refusing to offer funeral prayers for alcoholics, it's reported.
The decision was made at a meeting of imams in Bihar, in the north east of the country, the Times of India newspaper reports.
"It is a historic decision not to offer funeral prayers for the drunkards who die," said Hafiz Maulana Mahtab Alam Makhdumi, who presided over the meeting. "We hope that it will send a strong message among Muslims not to consume liquor," he added.
Although consumption of alcohol is banned in Islam, drinking among Muslims in Bihar is apparently on the rise.
In the first instance, Makhdumi said alcoholics should be socially ostracised. If that tactic proved unsuccessful, they would be denied funeral prayers in the event of their death.
If the proposal is deemed a success in Nalanda - the first district to implement the policy - imams across the state of Bihar will be encouraged to start similar campaigns.
Use #NewsfromElsewhere to stay up-to-date with our reports via Twitter.