Kazakhstan: President's daughter wants to let drug firms farm its cannabis crop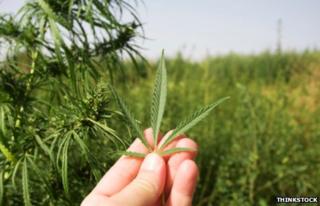 A Kazakh MP - who is also the president's daughter - has suggested leasing swathes of land where wild cannabis grows to major pharmaceutical companies, reports say.
The move follows decades of unsuccessful efforts to eradicate vast cannabis crops which grow freely in the country.
"I suggest we review our attitude to cannabis", Dariga Nazarbayeva told the Kazakh parliament, according to Tengri News website.
Interior Minister Kalmukhanbet Kasymov appeared receptive to the idea. He cited of Chu Valley - an area more than twice the size of France - where the authorities have been battling wild marijuana crops for years. "You can't just seal off these 140,000 hectares of land," he said. "Cannabis is spreading across all our country."
Nazarbayeva's proposal may appear controversial to some in Kazakhstan, where drug abuse is widespread and where the government's anti-drugs policies are strictly enforced. Speaking to journalists afterwards, she clarified that she had never used cannabis. "I don't even know what dope smells like," MP Nazarbayeva added.
The availability of huge areas used for the cultivation of drug-containing substances has been named as a key factor stimulating drug abuse in Kazakhstan. Another is proximity to Afghanistan: up to 15 per cent of Afghan-produced narcotics pass through Central Asia on the way to Russia and Europe.
Use #NewsfromElsewhere to stay up-to-date with our reports via Twitter.