Dubai: Censored 'Wolf' movie angers film buffs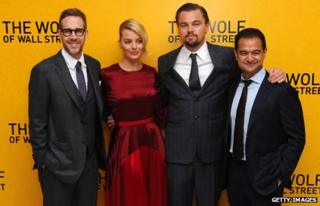 Filmgoers in the United Arab Emirates have been shown a heavily edited version of The Wolf of Wall Street which left the story "incomprehensible", it's been reported.
Around 45 minutes were removed from Martin Scorsese's controversial film - predominantly scenes depicting sex and drug-taking - and dialogue was muted to mask profanity, according to The National newspaper.
One cinema-goer told Gulf News: "It's like looking at the Mona Lisa with sunglasses on. There are so many unorthodox cuts that you are never really sure what's happening". Another said she was so disappointed that she went home to download an uncut version from the internet. One cinema chain in Dubai even posting warnings that it had "no control on the censorship", and apologised to customers.
The UAE's National Media Council has denied censoring the film, saying the distributors made the cuts themselves in an attempt to show the film across all Gulf states without offending cultural sensibilities.
According to Freedom House, a civil-liberties watchdog, self-censorship of "any subject the government deems politically or culturally sensitive" was widespread in the country.
One local filmmaker, Faisal Hasmi, said it would have been better if the film had not been released at all. "It wouldn't have been the first time," he told Gulf News.
Use #NewsfromElsewhere to stay up-to-date with our reports via Twitter.