Japan: Concern over dementia-related railway accidents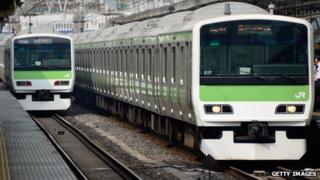 An increasing number of railway accidents involving dementia sufferers is causing concern in Japan, it appears.
Tokyo's Mainichi Daily News reports that at least 149 accidents involving people suffering - or suspected of suffering - from dementia, have occurred in the eight years leading up to 2013. Many were the result of patients not recognising the danger posed by railway tracks after wandering away from their carers. One report highlighted the death of a 71-year-old woman at a busy railway crossing in Tokyo, despite wearing a GPS tracking device.
Families say it's impossible to watch relatives suffering from dementia every minute of the day, and are fearful they will be held responsible for accidents. In August 2013, the family of a 91-year-old dementia patient who was killed by a train were ordered to pay a Japanese railway company approximately 7.2m yen (£42,300) to compensate the company for loss of earnings, the according to the Japan Today website.
There are an estimated 8.62m patients suffering from dementia in Japan, including 4m with milder cognitive disorders, Mainichi Daily News reports - around a quarter of all senior citizens in the country.
Use #NewsfromElsewhere to stay up-to-date with our reports via Twitter.