Tajikistan: Rap music banned from buses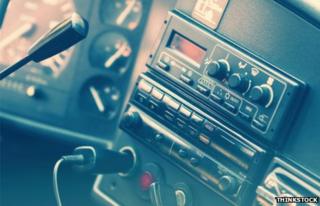 The mayor of Dushanbe has banned "non-traditional" music from the Tajik capital's buses, it's reported.
According to US-backed Radio Ozodi, mayor Makhmadsaid Ubaidulloev signed a decree outlawing music that is "alien to national and universal human values". The ban includes rock and rap music which "glorifies criminality, sexual content and music that propagates non-traditional Islam". Apparently a public hotline has been set up to report transgressors. Speaking to the US-backed radio station, local minibus drivers said they were resigned to the ban.
The predominantly Muslim country appears to be steering people away from both western and former Soviet cultural traditions. Over the Christmas and New Year period there were rumours that Father Christmas would be banned from television - though a clear rule didn't materialise.
It's not the first time that Tajik authorities have acted against music in public places. In April 2012, drivers in the southern province of Khatlon were warned they faced steep fines for listening to loud music in their cars, Radio Liberty reported.
Use #NewsfromElsewhere to stay up-to-date with our reports via Twitter.