France: Top union recasts founding text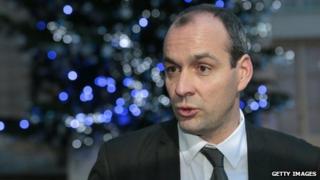 One of France's biggest trade union confederations is overhauling the "declaration of principles" it adopted 50 years ago, it's reported.
Apparently the text has survived unchanged ever since the CFDT (French Democratic Confederation of Labour) was founded in 1964. But now references to "Christian humanism" and "ideological trade unionism" may be stripped from the first chapter of the union's statutes, says Michel Noblecourt of the daily Le Monde. The pledge to fight against "any form of capitalism or totalitarianism" also faces the chop. All this is part of a "spring clean" of the founding document decided on by CFDT leader Laurent Berger, Noblecourt says on his labour issues blog.
The new text, due to be adopted next June, is expected to emphasize the value of "emancipation" and the goal of "social transformation". Emancipation is already at the top of the union's online list of values. The CFDT, which describes itself as "pragmatic" and "neither on the left nor on the right" but "on the side of employees", is France's biggest trade union confederation in terms of members. It is the second biggest, after the CGT, in terms of voting results for bodies in which trade unions are represented.
Use #NewsfromElsewhere to stay up-to-date with our reports via Twitter.