South Korea: Spread of the handwritten poster protest
News from Elsewhere...
...as found by BBC Monitoring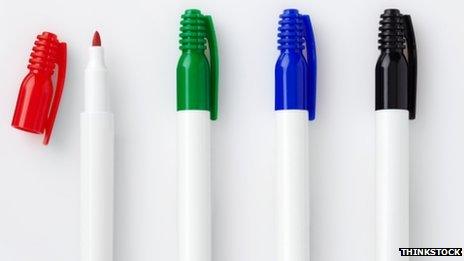 A handwritten poster by a South Korean student highlighting issues such as redundancy and suicide has sparked a nationwide protest movement, reports suggest.
The poster was put up by Ju Hyun-woo on 10 December on a notice board at Korea University. "I just want to ask everybody. How are you all doing? Is it OK for you to ignore social issues since it is not your business?" the Korea Times quotes the poster as saying. Within a week, more than 30 posters reportedly went up next to it, saying: "We are not doing well."
The posters, which often contain many lines of text, quickly spread to other campuses and have become "a nationwide phenomenon spanning generational, regional and class divides", says The Hankyoreh daily newspaper. High school students have apparently picked up the baton, putting pen to paper to criticise the political situation or to raise educational issues.
One pundit suggests the protest poster movement has been fuelled by distrust of online media after allegations that the country's intelligence agency has waged an internet campaign against opposition parties. "Since citizens sense that the online space by itself is no longer enough, they are once again attempting the analogue method of communication through these hand-written posters," says Kim Min-ha.
However, the internet seems to play a big role. The poster craze reportedly took off after a web user posted a photo of Ju Hyun-woo's work, which then went viral. A Facebook page documenting the movement has received more than 260,000 "likes". Hundreds of photos on the page show posters on walls, notice boards or held up in the street. While the extent of the phenomenon seems to be new, it's suggested it's rooted in tradition. At South Korean universities, using posters is a "traditional way of voicing students' dissent", says US-based journalist Lee Yoo Eun.
Use #NewsfromElsewhere to stay up-to-date with our reports via Twitter.