Belgium shut to new citizens in 2013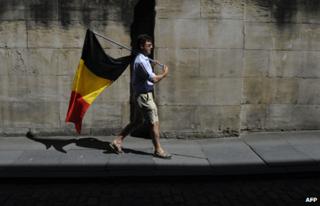 Not a single foreigner has yet been naturalised in Belgium under a law that came into force on 1 January 2013, it appears.
The new rules require applicants to "have shown, or be able to show, outstanding services to Belgium" in fields such as science, sport or culture. "The effects of the new nationality law are significant," says the daily La Libre Belgique. In 2013, apparently not a single one of the 508 requests put to the lower house of parliament by 30 November is expected to be granted.
The change in the law seems to have stopped many from applying in the first place - thousands of applicants were successful under the old rules in 2012 alone.
Senior MP Georges Dallemagne predicts that, once the backlog of old applications has been cleared, there will be no more than "two or three" naturalisations a month. And that's a good thing, he says. "It's not for MPs to examine tens of thousands of naturalisation requests every year apart from a few exceptions where the person can contribute to Belgium's standing in the world."
Use #NewsfromElsewhere to stay up-to-date with our reports via Twitter.