Indonesia: Mandela the batik fashion icon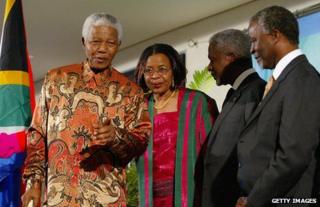 Among the many tributes paid to Nelson Mandela, few have touched on his role as a fashion icon. Except in Indonesia, where he is fondly remembered for helping to bring the nation's trademark colourful batik shirts to a global audience.
Speaking to Jakarta's Detik News website hours after Mandela's death, former vice-president Jusuf Kalla started his tribute with the words: "Nelson Mandela made our batik better known internationally."
Kalla also praises the former South African president's boldness as a batik-wearer. "He dared to wear batik in the UN chamber. If it was me I would hesitate to wear batik and speak in the UN General Assembly, but he did not."
While batik shirts are commonly worn within the island nation, Indonesian officials travelling abroad tend to play it safe in suit and tie.
Mandela acquired his first batik shirt on an official visit to Jakarta early in his presidency, and took to the style ever after.
Although many of Mandela's later shirts were designed by the South African designer Desre Buiski, some came from the celebrated Indonesian designer Iwan Tirta. In South Africa, the batik shirt is now known as a "Madiba shirt" after its most famous wearer.
Use #NewsfromElsewhere to stay up-to-date with our reports via Twitter.