Italy: Anti-mafia mayor denies gangster ties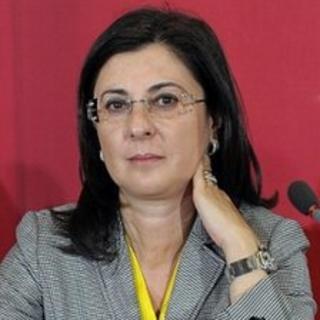 Carolina Girasole - hailed as one of a group of female mayors who dared to stand up to the mafia in Italy - is under house arrest over allegations of ties to the infamous 'Ndrangheta organised crime syndicate.
Girasole was mayor of Isola di Capo Rizzuto in Calabria from 2008 until earlier this year, when she lost her bid for re-election. During her term in office she spoke out frequently against the 'Ndrangheta, calling on local people to rally against them during nationwide anti-mafia protests in 2010. She also alleged that the mafia had threatened her because of her stance, Il Fatto Quotidiano newspaper reports.
Now she, along with a policeman and 11 alleged mafiosi, could face charges of buying votes from the local Arena clan of the 'Ndrangheta in return for favours in 2008. Prosecutors say the "anti-Mafia icon" paid symbolic tribute to the local clan boss with a carton of cigarettes. Girasole, who still sits on her local council, denies the accusations. "We seem to be living in the land of Pinocchio, where good people end up in jail because they tried to do their duty while the criminals remain at large and are well rewarded," says her lawyer.
Use #NewsfromElsewhere to stay up-to-date with our reports via Twitter.