India: Prison no bar to Facebook updates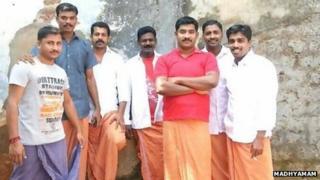 Several prisoners awaiting trial in a notorious political murder case seem to be updating their Facebook pages from jail, it's reported.
Far-left activist TP Chandrasekharan was murdered last year in his home state of Kerala, and several of the accused are members of the Communist Party of India-Marxist - the group Chandrasekharan split from in 2009. Local reporters have noticed that Facebook pages associated with the prisoners are updated regularly with photos clearly taken in jail, where mobile phones are banned. Madhyamam newspaper sources say the accused have made nearly 1,000 phone calls in a 50-day period, and a local TV reporter has managed to talk to one of the prisoners by phoning him while pretending to be a well-wisher.
The story has gone viral on Keralan social media and dominates press and TV coverage, with insistent calls for the dismissal of Home Affairs Minister Thiruvanchoor Radhakrishnan. Governing Congress party officials are concerned that the extreme left seems able to operate freely in prison, and the beleaguered minister has announced an investigation "as a matter of urgency", the Deccan Chronicle newspaper reports.
Use #NewsfromElsewhere to stay up-to-date with our reports via Twitter.