China: More than 54,000 people 'aged over 100'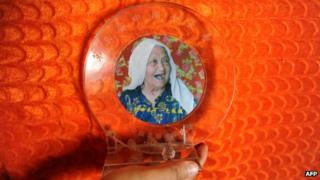 More than 54,000 people in China are aged over 100, it's claimed.
And four-fifths of them are women, according to Gerontological Society of China figures quoted by Xinhua news agency. It identifies 127-year-old Alimihan Seyiti, an Uygur born on 25 June 1886 from the country's northwest as the oldest of them all. The society gave her a trophy to mark her longevity in August. If verified, her age would make her the oldest person in the world, although - as News from Elsewhere reported last month - reports in Ethiopia claimed that retired farmer Dhaqabo Ebba was 160.
According to Xinhua, nearly three-quarters of China's 54,166 centenarians live in the countryside. However, the figures vary wildly from those in a UN report last year, which identified 14,300 centenarians in China. At the time, the Times of India reported that India already had more than 10,000 people aged 100 and was set to "pip" China in terms of the number of people reaching the century.
Use #NewsfromElsewhere to stay up-to-date with our reports via Twitter.