Kenya: Politician 'cleans toilets for a living'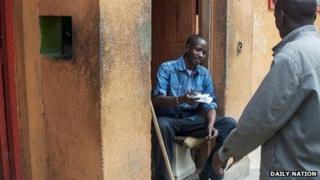 A recently-elected Kenyan politician is keeping his job as a toilet attendant and "shoe-shine boy", a report suggests.
Business Administration graduate Moses Gichangi has apparently been looking after the loos in Nakuru, in the northern Rift Valley, for six years. And the Daily Nation says he chose not to give up, despite being elected a county assembly member in March, because he wants to remain a "role model" for youngsters. "Before I was elected to the County Assembly, I had managed to recruit a group of 10 youths who came together and formed an environmental lobby group. We not only clean toilets but also hold clean-ups in the estates," Gichangi is reported as saying.
Apparently, he prefers the 6am shift because the assembly doesn't sit until later. And while that might mean cleaning up vomit left by the previous night's drunks, the Nation hears from one customer who's impressed by the fact power hasn't changed the politician. Others, however, are baffled. "Why would a member of the County Assembly continue washing toilets and handing tissue paper to customers when his MCA salary enables him to lead a comfortable life?" wonders one, as Gichangi polishes his shoes.
Use #NewsfromElsewhere to stay up-to-date with our reports via Twitter.