Bermuda: Casinos arrive - but 'not for islanders'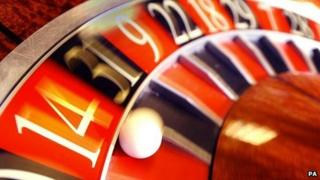 High-stakes gambling remains tantalisingly out-of-reach for Bermuda's wannabe high-rollers after cruise ships won the right to operate casinos while in port, it seems.
While tables will be open between 9pm and 5am on board, access will be restricted to passengers, according to the Caribbean Media Corporation (CANA). Wealthy islanders will have to wait for the results of a referendum, due to be held ahead of next year's budget, the Royal Gazette says. Industry leaders are keen to introduce casinos to the island, where punters are restricted to gambling on British football and horse racing in the bookies, but church leaders are said to present a powerful opposition.
Voters in the Bahamas rejected the legalisation of gambling for residents in January, despite the island being home to many popular tourist casinos. And the change in Bermuda's law for cruise ships - rejected when it was last discussed in 2009 - was approved to keep up with competing destinations, the transport minister told CANA. He said ships must be in port for one night or more to qualify for permission. The island stands to collect up to $180,000 (£112,000) in gaming licence fees from ships paying 15 or more visits over a year.
Use #NewsfromElsewhere to stay up-to-date with our reports via Twitter.