Israel: Outrage over 'singing right-wing killers' satire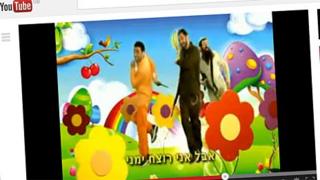 Israeli public TV reportedly pulled a trailer that parodied notorious killers only minutes after posting it to its website.
Channel 1's promo for satirical show The Jews Are Coming features three stereotypical rifle-toting settlers identified as Baruch Goldstein, who killed 29 Palestinian worshippers in Hebron; Yigal Amir, the assassin of former Prime Minister Yitzhak Rabin; and Yona Avrushmi, who threw a hand grenade at a left-wing rally in 1983. The US-based Jewish website Forward describes each cheerily recounting his crimes before chorusing "I'm a right-wing murderer" to the tune of a popular children's song. A viewer uploaded it to YouTube, where it went viral.
While a few viewers saw nothing wrong with pillorying ultra-nationalist killers, most - including right-wing politicians - slammed it as propaganda at taxpayers' expense. Channel 1 struggles to compete against commercial channels, and had reportedly been delighted to pick up the show, styled as a "satire on Jewish history with a contemporary twist". But programme maker Natalie Marcus told Forward she feared Channel 1 might drop it from the schedules a month before it's even due to air. She insists the show pokes fun across the political spectrum.
Use #NewsfromElsewhere to stay up-to-date with our reports via Twitter.