Macedonia: Where the streets have no dames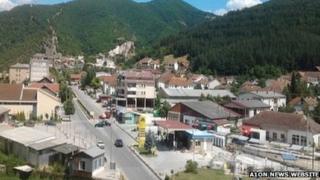 There are few jobs and fewer women in the town of Makedonski Brod, so its enterprising mayor is sending a busload of local bachelors off to find wives in Ukraine.
But Milosim Vojneski has allowed his voters only a brief window of matrimonial opportunity. "The plan is to spend a couple of days in Ukraine for them to get to know their future brides," he told the al-Jazeera Balkans television channel. The town in western Macedonia fell on hard times when its floor-making factory closed. The population has fallen from 24,000 to about 8,000 since the 1990s, and the school is set to close unless more children are born. The hopeful grooms vow not to mislead anyone about prospects back home. "I won't promise her that we'll live on a golden boat on Lake Ohrid," pledges Boris Milevski.
Others insist that potential wives should nonetheless be aware of their responsibilities. "She must be smart, good at housework and able to cook for our children - if God grants them," warns Petre Aleksoski. "I'm not looking for a pretty girl who ignores everything else." The bus bound for Ukraine has been left deliberately half-empty to accommodate any eager fiancees, Mayor Vojneski adds.
Use #NewsfromElsewhere to stay up-to-date with our reports via Twitter.