Russia: No more luxury cars for officials?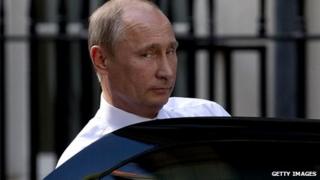 The days of Russian officials spending millions of roubles on Bentley or Mercedes cars could soon be at an end, it seems.
A deputy from the ruling United Russia party has drafted a bill banning state organisations from spending more than 1m roubles - about £19,500 or $30,000 - on motors for officials, reports pro-government newspaper Izvestia. Last year's figures showed the presidential envoy to the North Caucasus spent more 17m roubles on luxury cars, according to the English-language Moscow Times.
Alexei Zhuravlev, who's behind the bill, is quoted as saying: "One can buy a good car for 1 million roubles. State Duma deputies use them, but heads of district administrations presume they can use much more expensive cars." He's apparently collected 146,000 signatures in support of the initiative, while a fellow deputy wants to go one further by forcing all state officials - except for the PM and president - to buy Russian-built vehicles. Last year, President Vladimir Putin said he was fed-up of being driven in German cars and ordered a new limo, which arrived courtesy of Russian marque ZiL. However, reports suggested he wasn't that impressed.
Use #NewsfromElsewhere to stay up-to-date with our reports via Twitter.