Tunisia: Cameraman locked up 'for filming egg attack'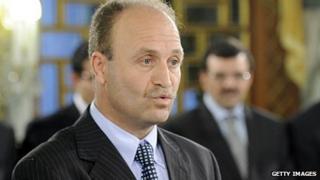 A TV cameraman was locked up for merely filming an egg attack on Tunisia's culture minister, it's claimed.
Security forces stormed Astrolabe TV worker Mourad Harzi's home and took him to a detention centre "without putting any clear accusations to him", his editor-in-chief reportedly says. A few days ago, Harzi filmed Culture Minister Mehdi Mabrouk being splattered with yolk by actor Nasreddine Shili at an event in the capital Tunis to commemorate the death of a comedian after a car crash. Mabrouk was reportedly hospitalised after the incident and a warrant issued for Shili's arrest.
The government was quick to condemn the attack, saying it reflected "a criminal mentality and exclusion contrary to democracy". However, it seems Astrolabe TV boss Samir Jarrai is equally unimpressed with the response. He's told the private radio station Mosaique FM he wants all media workers to join forces to campaign for Harzi's release. Relations between Tunisia's authorities and entertainers have been strained in recent months, with many complaining of growing of Islamist influence.
Use #NewsfromElsewhere to stay up-to-date with our reports via Twitter.