South Korea: Air con surge 'threatens blackout'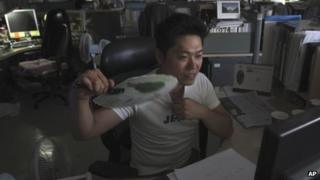 Soaring demand for air conditioning in heatwave-hit South Korea has apparently left the country on the verge of blackout.
Record temperatures - at a time when several power stations are offline - have reportedly led to a surge in electricity consumption, which ministers fear is beyond the country's power-generating capacity. So they've ordered lights and air conditioning to be switched off in public institutions to avert a national energy crisis, reports Seoul-based news agency Yonhap. Even Seoul's subway system has cut the number of trains to save power. And civil servants' suffering in sweaty offices - along with some hasty acquisition of privately generated power - has so far helped keep the lights on, according to the Chosun Ilbo newspaper.
High demand for power comes at a bad time for South Korea, after the government shut down two existing nuclear reactors and delayed the operation of two newly-built ones due to faulty parts. With six other reactors out of service for maintenance, businesses and the public have been asked to follow the government lead by saving electricity to avoid a repeat of the massive power cuts from two years ago.
Use #NewsfromElsewhere to stay up-to-date with our reports via Twitter.