Weekend Edition: The week's best reads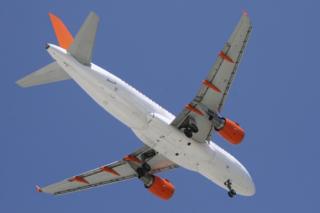 A collection of some of the best features from the BBC News website this week, with an injection of your comments.
"Fantastic story and very true," tweeted Gavin Andrew. Easyjet's first flight took off 20 years ago this week. As new routes have been opened up, some towns have changed beyond recognition. We stop off at Keflavik in Iceland and a few other European towns along the way to find out what difference the low-budget carriers have made.
The towns transformed by budget airlines
Fall from grace
"Exemplary investigative journalism," tweeted David Allan Green. This is the story of the dramatic downfall of Kids Company. Their strategy in short seemed to be - fund us or we will collapse, and the collapse will be horrific. In some cases, they continued to help clients who were well over the age of 30. As a result, the charity trapped itself on a funding treadmill, racing to raise enough money to keep up with its bills. Kids Company grew rapidly - from £2.4m of annual expenditure in 2004 to £23m in 2013.
Eternal housemates
"I read this and spat my tea out yesterday," tweeted Laura Jane. Lisa claims public attitudes towards fortysomething renters have failed to move with the times. "When I dropped my age to 'below 40' I got far more replies," she says. As Peep Show enters its final series, we look at the perception of those sharing houses who, in some cases, are old enough to be their flatmates' parents.
Peep Show and the stigma of flat-sharing in your 40s
Hot air
"I love this article from the BBC," posted David Patterson. Hovercraft were the future once. These amphibious vessels - their design based on British research carried out using cat food and coffee tins - used to cross the Channel. They were also popular in Japan and Sierra Leone. Sixty years after their feasibility was first demonstrated, only one service still operates in western Europe - across the Solent. But hovercraft are getting quieter and cheaper to run, so are they about to make a comeback?
What happened to passenger hovercraft?
Grand ruins
"Very haunting, imagine the stories and the people that once inhabited those buildings back in the day," posted Jason Powell. "I was 14 years old when the Berlin Wall came down," writes Christian Richter. "It was a huge change for us. People didn't know how it would all turn out. It was very exciting - the start of something new. At first we visited the West a lot just to see what it was like, and although quite a few people moved away, I stayed." Many buildings fell into disrepair and were abandoned - now, as an adult, Richter photographs their advancing decay. "Magnificent buildings," concludes Caroline Lam.
The abandoned buildings of the Eastern bloc
Recommended reads from elsewhere
Team of sleuths stalks cancer in LA County - LA Times
Lost at sea: the man who vanished for 14 months - The Guardian
Subscribe to the BBC News Magazine's email newsletter to get articles sent to your inbox.