Weekendish: The best of the week's reads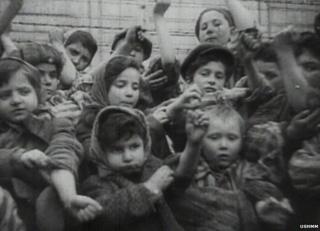 A collection of some of the best reads from the BBC News website this week, with an injection of your comments.
Of all the atrocities committed at Auschwitz, the experiments on twins, many of them children, were among the worst. Vera Kriegel and her twin sister Olga were just five years old when they were taken from their village in Czechoslovakia to the death camp, where Dr Josef Mengele was given free rein. Altogether, more than 700 pairs of twins were selected for experimentation. "One of the great many heartrending stories from Auschwitz," wrote Donald Anderson. "A stomach churning read," said another.
Hermit queen
Moving 3,000km (2,000 miles) away from your husband and three children is not a step anyone would take lightly, but Devi Asmadiredja, a German woman of Indonesian descent, did precisely this - on her husband's orders - in 2011. She now lives for part of the year among the Chechens of Georgia's Pankisi Gorge, an area notorious for arms and drug smuggling, and the rest in a hut or a cave closer to the Armenian border. She has forged a new life, leads tours guiding hikers through the Caucasus and plans to marry a cowherd named Dato. Janet David wrote: "What an amazing story! Do hope that one day, she'll get to see her children again. That must be so hard."
The woman who swapped home for a hut near Chechnya
Elementary sleuth
The US actor William Gillette adapted Sherlock Holmes for the stage in 1899 and played Sir Arthur Conan Doyle's detective more than 1,000 times. He also made just one silent film, a 1916 adaptation of Sherlock Holmes, which had long been presumed lost. Its discovery in October 2014 shed light on the man who arguably influenced the depiction of this character more than anyone else.
Five ways an American changed how Sherlock Holmes looks and talks
Goodbye gasometers
A part of the British skyline for decades, many of these gas holders are being removed. After natural gas supplies were discovered in the North Sea in 1965, gas holders were only used when extra capacity was needed for the network and since 1999, the process of demolition has started. With more than 500 defunct gas holders in the UK, Ed Ram considers whether any of them have a future.
Will the UK's gas holders be missed?
Cool customer
This is a purchase that costs more than a month's salary in India. Santosh Chowdhury is the first person in his community to own a fridge - only one in four homes nationwide is fortunate to have one. Chowdhury works as a tailor and lives with his wife in a modest, two-room hut where he works and sleeps. Bringing the fridge home is the fulfilment of a decade-long dream for the couple. "Make sure he gets a reliable surge protector," says Margaret Sienzant.
The village that just got its first fridge
Here are some things we've enjoyed this week from elsewhere around the web:
People who hear voices in their heads are being encouraged to talk back - The Independent
What Can a Pregnant Photojournalist Cover? Everything - New York Times
The twenty different types of cameras spying on motorists - Daily Mail
Subscribe to the BBC News Magazine's email newsletter to get articles sent to your inbox