Who, what, why: How do you adjust after 48 years in prison?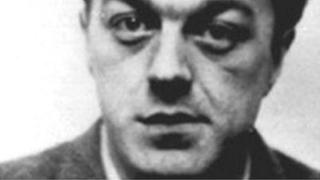 Notorious police killer Harry Roberts is to be released from prison after 48 years inside. How do you adjust after being locked up for so long, asks Tom Heyden.
Roberts, now 78, was jailed for life for murdering three unarmed officers in Shepherd's Bush, west London. When the doors swing open for him in a few days or weeks, he will be walking out of Littlehey Prison in Cambridgeshire into a very different world to the one he left in 1966. The decision to release Roberts was criticised by The Metropolitan Police Federation, which described it as a "betrayal of policing" by the judicial system.
But where will Roberts go when he is freed?
Spending decades inside often degrades your outside relationships so you may not have family or friends to stay with, says prison campaigner Ben Gunn, who was released after 32 years in 2012. Traditionally "lifers" go to a probation hostel for at least three months, he says, with each prisoner given specific conditions or curfews. From there you apply for jobs or benefits and, if successful, then you start paying rent, he says.
Many of the logistics are worked out in advance of release, explains Savas Hadjipavlou of the Probation Institute. A resettlement plan typically includes the residence location and ideally there'll be help accessing relevant social services such as health - especially for someone of Roberts' age, he says. At 78, he's likely to already be connected to certain benefits, says Hadjipavlou.
But upon release itself a former inmate is given £46 and sent on their way, says Gunn. That can be quite a shock when you actually try to buy anything, he says. Gunn still hasn't bought any jeans yet because he's "affronted" by the price. Hearing about price inflation on a prison TV is nothing like seeing the actual the price tag in your hands, he says. But TVs and incoming convicts do ensure that prison isn't a cultural vacuum. Instead it's the daily minutiae that provide the major shocks, says Gunn, who remembers waving a ticket at a barrier in London before someone enlightened him about Oyster cards. A friend of his who'd been locked up for 30 years found the internet "mind-boggling - he was just gobsmacked".
But having spent time in an open prison, Roberts will have almost certainly experienced technologies like mobile phones, says Gunn. A good probation service will have used day outings to teach prisoners about modern developments like supermarkets, says Hadjipavlou.
There are still odd quirks to the system. "Weirdly, the prison system gives you ID cards and they insist you carry them - but they take them off you on release," says Gunn. "You walk out the gate and you cannot prove who you are." Gunn had no national insurance number, no passport, no driving licence. He couldn't open a bank account for six months. Prisoners rarely receive any financial counselling before being expected to resettle into society, says Gunn, and accordingly don't know how to budget. "I ended up in a world of difficulty because I had all my debts, utilities, council tax, rent [and] tax and didn't know which to do first."
But psychological adjustment can run deepest. Someone like Roberts may struggle with the loss of status he had in prison, says Gunn. "Now he's just another ex-con. Emotionally and psychologically that's a big blow - from being somebody to being a nobody." Handling freedom itself is one of the toughest elements, especially having lost control of virtually everything for so long, Hadjipavlou says. "[Roberts has] got to find meaning in his life," says Gunn, otherwise release could even be a bad thing for him. "In prison he didn't have all these million and one hassles. Now outside he's going to be a nobody, stuck in a hostel, twiddling his thumbs on benefits - that's not a great life."
Subscribe to the BBC News Magazine's email newsletter to get articles sent to your inbox.