Small Data: Extraordinary nonsense in my inbox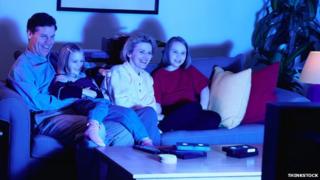 What is the most extraordinary nonsense that has turned up in your inbox, asks Anthony Reuben. Can it compete with these statistical press releases that just don't make sense?
"New research has found that the average UK household spends 12% of their weekly expenditure while 5.2 million of the lowest earning households are spending around 4% more."
It turns out that's an increase of 1.3% over the last three years!
Incidentally, I'm aware that this report is embargoed until Wednesday, but I'm hoping the organisation behind the research (which I am not going to name) will not mind because it is completely meaningless. Perhaps there are a few words missing that would have made all the difference?
I'd also like to give a special mention to everybody who sent me estimates of the vast cost of the storms and flooding earlier this year.
I hope they noticed the line at the top of last Tuesday's official UK economic growth figures confirming that "the storms have not had a significant impact".
But all of these examples pale behind the oddly specific research I received a few years ago, which was surely the most ridiculous I've ever been sent.
"A Saturday night in," it claimed, "costs hosts up to £118.29 on average".
It's a masterpiece. Notice the cunning combination of "up to" and an average.
If you look into the methodology it turns out it's assuming that people are inviting four friends over to watch Strictly and buying them takeaways, drinks and snacks.
The researchers have even gone to the trouble of finding the representative cost of a curry, by investigating how much an Indian set meal for four (to take away) costs in Fife, Nottingham and Bournemouth.
It also turns out that 55% of women have spent "up to £100" on a new outfit to wear in front of the television, inspired by the glamorous judges on X Factor. Fantastic.
If you have you seen a more ridiculous piece of research then get in touch using the "Send us a letter" form on the right of the page.
Follow @BBCNewsMagazine on Twitter and on Facebook