Small Data: The way drugs and prostitution boost the economy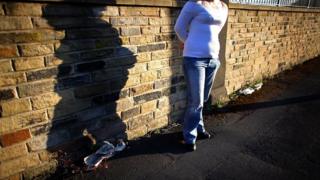 Later this year, the UK economy will get a £10bn boost from illegal drugs and prostitution, writes Anthony Reuben.
The Office for National Statistics, which has to calculate the figure, confirmed it at an economic forum last week and will publish more details next month. It will be £3bn from prostitution and £7bn from illegal drugs.
The European Union has declared that illegal activities need to be included in national accounts so that comparisons can be made between countries. In the Netherlands, for example, some drugs are permitted that are illegal elsewhere in Europe, and there is legal prostitution. Given that the allocation of the EU budget is based on the size of a country's economy measured by gross national income (GNI), the EU wants to be sure that all countries are measuring it in the same way.
The inclusion of illegal activities is one of a range of changes to the national accounts, which will be introduced across Europe from September. The activities involved are only supposed to be those in which both parties are, at least nominally, voluntary participants.
At first that will only include UK production of cannabis, drug smuggling and prostitution, but it is expected that illegal employment, gambling, pirating of software and fencing of stolen goods will also eventually be included. The European statistics authority Eurostat has brought out extensive guidelines on measuring illegal activities. It says we must assume that all illegal drugs and prostitution services are consumed by households and not businesses.
Statisticians need only be concerned with the takings of prostitutes who have been resident in the country for more than a year and research is recommended on the supply-side (prostitutes) rather than the demand side (their clients) as it is more reliable.
Look out for full details of how the ONS reached its estimates in May.
Knowing how much has been spent on illegal activities is important because otherwise there is a great deal of money that has been legally earned, but you don't know how it has been spent - creating a mismatch between figures for earnings and spending or saving.
Similarly, it would mean there was a lot of money being spent on legal products and services, of which you did not know the origin.
In other words, money from illegal activities, if its origin can be hidden, circulates round the economy just like any other money, and EU statisticians have decided it's important to be able to account for it.
Follow @BBCNewsMagazine on Twitter and on Facebook
UPDATE 30 October: The article was changed to correct the fact that the EU budget calculations are based on gross national income (GNI) and not gross domestic product (GDP).