Is the word 'bossy' damaging to women?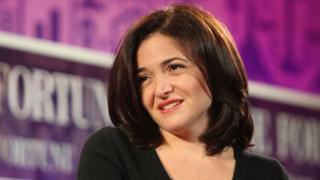 Facebook chief operating officer Sheryl Sandberg and American Girl Scouts chief Anna Maria Chavez are leading a campaign to discourage the use of the word "bossy". Does the term destroy the confidence of young girls, asks Tom Heyden.
The campaign claims that terms like "bossy" are disproportionately applied to females, preventing schoolgirls from seeing themselves as future "leaders". From its inception the word has been associated more with women than with men. It first appeared in 1882, according to the OED, mentioning "a lady manager who was dreadfully bossy". It's telling that Little Miss Bossy doesn't have a Mr Men equivalent in Roger Hargreaves's children's series. As late as 2008, the word appeared in reference to females four times more often than males, claim the Ban Bossy campaigners. "To me, the reference is always in association with women," says Helen Trim, director of recruiting firm FreshMinds. "I have three brothers and my family still call me 'bossy' today." Her father is the only other family member who could be considered in that way, says Trim, but nobody would ever call him so. "He was a male, he was expected to lead and be the leader of his family."
Some commentators say the word should be "reclaimed", rather than banned. "But the thing with 'bossy' is that there's an infantile element to it," says Sara Mills, research professor in linguistics at Sheffield Hallam University. "You think of 'bossy' as being like a little kid who's claiming more than they have the right to claim. Although it comes from boss, it has those connotations of [being] infantile."
It's not just "bossy" under fire. "Pushy" is another example, says Mills. The implication is that women shouldn't present themselves as powerful and confident, she suggests, which some women take on board. Trim points out that many modern female business role models are able to be a boss without being labelled bossy. And she rarely, if ever, hears the word used within her industry. But she says that the damage may be done much earlier in a woman's life. "Women have far more confidence issues in the workplace than men," she says. "It does stem from those early teenage years. I think it's impossible to ban a word but if people are replacing it with words like 'confidence' or 'assertiveness' we would all be in a much better place."
Follow @BBCNewsMagazine on Twitter and on Facebook