What North East foods are worth protecting?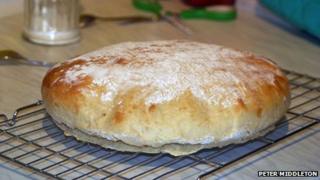 More than 60 distinctive items of British cuisine have been granted protected status by the European Union, yet no food from north-east England has achieved recognition. But there are contenders, writes Chris Stokel-Walker.
Geordies are proud of their bonhomie, their nightlife, and their culture, but according to the Department for Environment Food & Rural Affairs, their food is overlooked. The government has put out an open call for all North East residents to celebrate their cuisine by nominating food they feel is quintessentially of the region.
The EU protected food name status scheme was established in 1993, and since then 62 British items - including Cumberland sausages and Melton Mowbray pork pies - have been given the special status. But there are none from the North East.
What's worth protecting on Tyneside?
For Dave Coulson, Masterchef finalist, proud local and head chef at Peace & Loaf, a restaurant in Newcastle's Jesmond, plenty. "People round here like hearty food, and a lot of it is unique to the area," he explains.
Newcastle has its own bread, the stottie, a flat circle of dough baked at the bottom of the oven for supreme softness. Rarely available outside of the North East, stotties are often stuffed with another regional classic - a slice of ham and a dollop of pease pudding, a dish made by cooking split peas with spices and water until it is spreadable. "Nowhere else has pease pudding," says Coulson, who was brought up in Wingate, a former pit village in County Durham. "When I was young we got ours from Robinson's, the local butchers."
Kippers caught in the North Sea and landed at Craster, a small Northumberland town, are considered some of the finest in the country by top chefs. The fish are smoked for 16 hours in small stone smokehouses near the shore. They're often served with pan haggerty, an unctuous yet crisp potato dish that's the slightly rugged brother of the French potato Dauphinoise. A restaurant's-worth of other lesser-known dishes conceived in the region sits without recognition, too.
But perhaps they should be acknowledged.
There are gains to be had from protected status other than simply the symbolic. The finest items of British food already on the list contribute almost £1bn to the European economy.
Follow @BBCNewsMagazine on Twitter and on Facebook