Paper Monitor: Dear Deidre...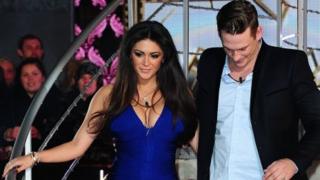 A venerable tabloid institution is honoured.
Deidre's photo casebook gets a whole page in the Sun today. And a piece opposite sets out why the paper has taken this unusual - perhaps unprecedented - step.
Regular readers of the Currant Bun will know that the agony aunt Deidre Sanders' casebook is usually just a narrow strip (no pun intended) down one side of a page, featuring staged photos and speech bubbles.
Infidelity is always in the air. It is seemingly obligatory for the last image to include lingerie.
The reason for the supersize casebook today? A nice pun and a handy coincidence.
It turns out that Casey Batchelor (no me neither) who is currently featuring in Celebrity Big Brother used to be one of the casebook models. Her roles included "predatory sister, a fantasy sex bomb, a cheating girlfriend, a bit on the side and a woman forced to turn to prostitution."
But now she's getting steamy with Blue singer Lee Ryan in the Big Brother house, her role in casebook is to play - cue drum roll - herself.
"Deidre's photo Caseybook - Casey's confusing romance with Lee," runs the headline.
The paper uses old poses from her back catalogue adding images of Lee Ryan and suitable speech bubbles.
Lee: I think we should be cool this relationship. I don't want to be perceived as a player.
Casey (wearing purple bra): We'll see what happens. Just take it as it comes, innit.
In the accompanying piece, photo casebook creator Laura Collins recalls Casey as being "great to work with and up for anything" before paying her the ultimate tribute.
"The great thing about Casey, as Lee Ryan seems to have noticed, is that she has her own, very real boobs."
Follow @BBCNewsMagazine on Twitter and on Facebook