Paper Monitor: That Friday feeling, in January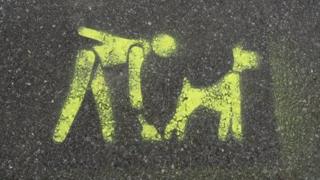 The papers often exhibit signs of a Friday feeling, but perhaps never more so than on the first Friday of January, when many people are still clinging on to the closing chapter of their Christmas break.
Take the Times. Its page five brings tales of "animal encounters and devious spouses" which feature in a list of the oddest excuses for late tax returns.
According to the paper, "My pet goldfish died" was the worst offender, followed by "I had a run-in with a cow".
Paper Monitor can't help but think of that old favourite "My dog ate it, Miss," excuse at school.
Other top 10 excuses released by HM Revenue and Customs include: "My wife won't give me my mail" and "My husband said the deadline was March 31 and I believed him".
There were also more niche ones such as "I've been far too busy touring the country with my one-man play" and "I've been cruising round the world in my yacht and only picking up post when I'm on dry land."
Returning to the animal theme, the paper's page 13 has another story to tickle readers.
"Rover leads researchers to pole position for light relief," is its headline.
The story? Apparently scientists have been studying dog poo - and after observing 2,000 dogs defecating, they've come to the conclusion that man's best friend has a "highly significant axial preference for north-south alignment during defecation".
To firm up the theory dogs are sensitive to the Earth's magnetic field, they are now appealing for people to monitor their pets and send in poo data.
"One interesting extension of the work could be to see whether dogs at the magnetic North and South poles poo in circles but as yet only Bothie, a Jack Russell owned by Ranulph Fiennes has visited both poles - and he wasn't in the mood," the paper muses.
Paper Monitor wonders what excuses readers will come up with not to take part. "I'd make a dog's dinner out of it," perhaps?
Follow @BBCNewsMagazine on Twitter and on Facebook
On a tablet? Read 10 of the best Magazine stories from 2013 here