Paper Monitor: Ring out the old, ring in the new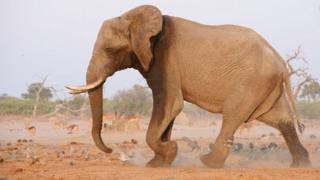 Pretty much all the papers welcome 2014 with a fireworks frenzy, but Paper Monitor is more taken with the smaller tales of what lies ahead - and what's being bidden farewell - at the dawn of the new year.
Take page five of the Daily Mail. "1986 calendars you can use this year!" it exclaims. The dates of 1986 and 2014 are exactly aligned, the paper delights in saying, so anyone that finds a 27-year-old calendar clogging up a cupboard can save a few bucks by reusing it.
Apparently tyre manufacturer Pirelli - which released a calendar featuring an unpublished set of photos taken for 1986 - started the trend. Now 80s-inspired calendars - from Baywatch to Hulk Hogan-themed - are popping up all over the internet, according to the Mail.
But it says more modern ones - of Kylie Minogue, Robbie Williams and Gary Barlow - are more likely to be found on Amazon's 2014 top 10 bestselling list. Not forgetting Sir Cliff Richard, who is believed to have sold more than 1.5 million calendars over his career - and last month announced that his 2014 calendar would be his last, it adds.
Elsewhere the Times predicts that cigar smoking in the UK could die out within two decades. Consumption of cigars has fallen by 80% over the past 20 years, it says, with the mass-market smoker "typified by the man finding happiness in the Hamlet advertisements" most in danger of extinction. "Only super-rich and cabbies puff on," it concludes.
Finally the Guardian documents the new rules and bylaws - "from the important to the downright bizarre" - that come into force around the world on New Year's day.
"It's a good day for gay scouts and elephants," it says, noting that in the US "for the first time it will be OK to be a gay Boy Scout, while for their British counterparts, it's OK to be an atheist". The elephants come in because Botswana has banned the commercial hunting of them.
Other items covered include the mandatory use of headlights during the day in Switzerland, a ban on smoking in cars with children in Oregon and compulsory fingerprinting for architects practising in Texas.
You can also now demand your home be checked for electromagnetic waves in France.
"The other thing that 1 January signifies is the start of a year dedicated to an issue or theme. So prepare yourself, and make any necessary adjustments to your schedule, to accommodate the International Year of Family Farming, the International Year of Crystallography and the International Year of Small Island Developing States," the paper helpfully points out.
Follow @BBCNewsMagazine on Twitter and on Facebook
On a tablet? Read 10 of the best Magazine stories from 2013 here