The Loop: Alternative addictions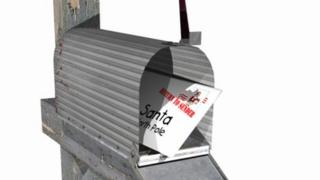 Welcome to The Loop, the Magazine's letters column, including the best of your thoughts from Twitter and Facebook.
The addiction which is Candy Crush - visible around the world on mobile phones, computers and tablets alike - has perplexed Magazine readers this week. Just what is it about the game which makes it so addictive? And is it a game anyway?
"No," said Mark Johnson. "These are not 'games' any more than Mills & Boon is 'literature'. 'Distraction' would be much closer to the mark."
Yes, said the BookRest. "Frustrating game! But then so was Tetris & Sonic the Hedgehog :)"
"Articles about Candy Crush addiction are the articles about heroin addiction for the Candy Crush generation," tweeted 'Sir Robin Bogg'.
Chris Stokel-Walker's article "pretty much sums up how Candy Crush is destroying civilisation, but it's so darn addictive," tweeted LSP.
"Kill it. Kill it with fire. Especially the bombs and chocolate," added Lunabelly.
If only there was some way to harness the energy involved in all the playing. This is Chris Vernon's approach... "Anyone got a science problem that could tap into this human calculating capacity?"
The Magazine Facebook page meanwhile turned into a Candy Crush Saga Addicts Anonymous (without being anonymous).
Rosie Jones gave some support to her fellow addicts: "Got to level 103, realised it will go on and on indefinitely and so got bored and gave it up. YES it is an addiction. Be strong. You can get over it if you try hard!"
Simon Watts added that he was glad he managed to give up after only 315 levels. Before that he was spending an hour a day for a month playing.
But Andy Welcome won the readers' top trumps for most hours spent on the game, bravely making it to the end of the game. "It is quite simply a brilliant and infuriating game in equal measure. I don't ever pay for the extra bits. It's a free game that takes up 30 mins or so of my evening. I have completed it but am now going back beating friends scores. Love it." Before adding: "BTW level 500 is where it currently ends, want some more levels asap."
He's clearly in trouble.
A much more civilised kind of addition is taking part in our weekly news quiz, 7 days 7 questions. Deborah Chapman of Johannesburg writes: "I've been addicted to your Quiz of the week's news since living in the UK. I've been back in SA for just over two years now, and it's the one thing I still come back to when I have a chance!"
One can barely imagine the joy in the Chapman household as we present our bumper version, 52 weeks 52 questions. But will she crack the notoriously difficult Bonus Question? On average, over the past five years, we've had just one or two correct answers to this stinker of a question. Good luck to all.
Elsewhere this week we shared some dilemmas over Christmas card etiquette, and reader Kate Hansford offered her own thoughts in the reader Kate Hansford offered her own thoughts in the Monitor.
But let's hear from a postman.
"I am a postman and your point about address intrusion rings a very loud bell as, every day, I deal with a quite extraordinary quantity of Christmas cards addressed to people who have moved away - an high percentage of them having moved away a very, very long time ago.
"There are over 450 addresses on my delivery and I would guesstimate that I am delivering approaching 2,000 Christmas cards to them every day. Of those 2,000, I reckon 300 or so are addressed to people who no longer live there, with 70 or 80 addressed to people who moved away somewhere in the vicinity of ten years ago."
Mike Morley, from Milton Keynes, your point is made.
Finally, Magazine Monitor's musings on why spooning made an unexpected appearance in Google's annual list of the most popular search words and terms in the UK got Magazine readers adding their two pennies' worth.
"Spooning cropped up on the review of 50 years of Doctor Who, so will have been seen by all of the World. Referring to the episode where everyone was turned into the Master, one commentator mumbled, "I really don't want to wake up spooning with the Master". No doubt all the world wondered what he meant," said JEGS, from Stroud.
"It is referenced in early works by DH Lawrence, and indeed in an episode of 'Allo 'Allo, Edith sings a song which has the line, 'Would you like to spoon with me?' Just an observation," says Simon Dunkley, from Oakham.
The jury is still out.
Happy festivities to all Magazine readers around the world. The Loop will return in the New Year.
Follow @BBCNewsMagazine on Twitter and on Facebook