Paper Monitor: Two types of jungle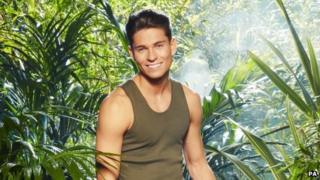 Paper Monitor found itself involved the other day in a discussion about the merits of two similarly named newspapers - the Daily Star and the Morning Star.
Daily Star sample story: "Jungle fixed from start to finish: Shock claims of celebrity stars."
It's an account of shocking allegations that there is some "editing" involved in the reality show I'm A Celebrity.
Over in the Morning Star you might imagine they'd be interested in a different type of jungle. You'd be right.
Sample story: "Diary Of A Combatant."
It's their serialisation of the newly released diaries of Che Guevara in the revolutionary war in Cuba. Any jungle involved is probably actually Cuban moist forest as jungle isn't a term that's technical enough for geographers.
Other differences between the two Stars. The red-top one has a much higher bikini prevalence. Page one is dominated by a snap of one of the I'm a Celebrity contestants.
It also brings the news of Tulisa Contostavlos facing drugs charges accompanied by the caption: "Her last selfies."
Follow @BBCNewsMagazine on Twitter and on Facebook