Paper Monitor: Hull and back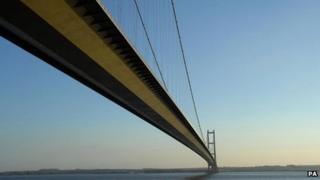 Two stories dominate the morning's papers.
One is the shocking revelation that the Duchess of Cambridge was caught in a gust of wind which exposed part of her upper thigh.
Most titles take the opportunity to cover this important news story in great detail. Some, like the Sun and the Times, accompany their coverage with a picture of Marilyn Monroe in The Seven Year Itch. Others, such as the Daily Mail, provide archive photos of previous occasions on which the duchess's dress has blown around a bit.
The other major story of the day is the news that Hull has been named as the next UK City of Culture. Every title tries to offer an insiders' take on life in the great Humberside city.
"It is quirky and irreverent and different from any other British city," writes Hull University alumna Rosie Milliard in the Daily Telegraph.
In the Times, Hull-reared columnist Robert Crampton complains that "for years, Hull has been the city that everyone makes fun of".
Yet it is the Daily Mirror which has the voice everyone must have been after - Paul Heaton, formerly of the Beautiful South and the Housemartins, the latter having famously produced an album titled London 0 Hull 4. The City of Culture award, he says, "is a huge stamp of approval to what is a great working class city".
No doubt the city will be happier about its prominence in the headlines than will be the duchess about hers.
Follow @BBCNewsMagazine on Twitter and on Facebook