Paper Monitor: Jewel by the M42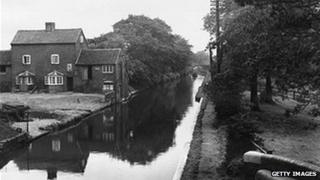 West Midlands utopia.
If you moved house every time a new survey came out on best place to live in Britain you'd be in a perpetual motion.
Today it's Solihull's turn. Or as the Times puts it "Happiness, thy name is Solihull."
The Daily Mail is less sure about this middle England town beside the M42. "Best place to live in Britain? Er, Solihull".
The paper reels off its alumni - Good Life actress Felicity Kendal, BBC hack Michael Buerk, former England rugby captain Martin Johnson, and Top Gear presenter Richard Hammond. Surprising, though, that it can beat Elmbridge in Surrey, the Mail says.
"Hold on," responds the Guardian's Stuart Jeffries, who happens to live there. "Does Elmbridge have a John Lewis? Thought not. Is the new RSC Theatre in Stratford 20 minutes down the A34? Thought not. Does Black Sabbath axeman Tony Iommi live nearby? Thought not. Is the intermediate Monday yoga class in the Library Theatre reasonably priced?"
Last word though must go to Chris Willmott, editor of the Solihull Observer.
"We also have gold running from the taps, air purer than the Swiss Alps, a balmy microclimate and fabulous coastal views."
Follow @BBCNewsMagazine on Twitter and on Facebook