Paper Monitor: A life well lived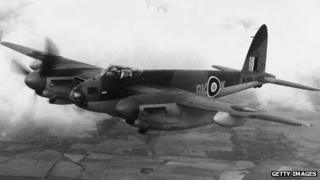 The Daily Telegraph's obituary pages are consistently the high point of Paper Monitor's morning browse.
Not because this columnist is particularly morbid, but because the section has the unerring ability to highlight remarkable life stories and celebrate them accordingly.
Take Ulric Cross, who passed away on 3 October aged 96.
Thanks to the Telegraph, Paper Monitor learns that Cross:
Volunteered to join the RAF in 1941, motivated by a hatred of fascism, and trained as a navigator
Was the only black airman in 139 (Jamaica) Squadron
Took part in a series of daring low-level precision daylight raids over occupied Europe
Once flew 500 miles on one engine, steadily losing height all the time, after being hit over Berlin, making it back to Norfolk where he crash-landed in a field
Declined to be rested after 50 missions, going on to complete 80 in total
Retrained as a barrister after the war and worked briefly for the BBC
Became Ghana's senior crown counsel, Cameroon's Attorney General, a High Court judge in Tanzania (where he also chaired the Permanent Labour Tribunal) and an Appeal Court judge back in Trinidad
Served simultaneously as Trinidad's High Commissioner in London and ambassador to both Germany and France
Had an airbase named after him in Trinidad and a character based on him in a Ken Follett novel.
It's an incredible life, yet Paper Monitor can find no other mention of Cross in any other London paper.
His extraordinary achievements deserve to be remembered. Kudos to the Telegraph for helping achieve that.