Paper Monitor: All change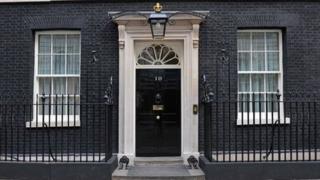 You'd think a Westminster reshuffle would be a difficult subject to inject with pizzazz.
Few people outside the Westminster bubble know, or care, who is the government's deputy chief whip or the shadow minister for paperclip procurement.
As a result, when party leaders re-jig their frontbench teams, the tabloids tend to relegate the story to the dumping ground that is page two.
Today, the Daily Mail has different ideas.
On page three - prime real estate in any paper - is a story about the wife (well separated wife) of Conservative MP Robert Syms, who was dismissed from his ministerial post by David Cameron. When she heard the news, Fiona-Natasha Syms launched a Twitter attack on the prime minister for having the temerity to sack her husband.
It's a classic Mail tale, but what no doubt adds to its allure for the paper is the fact that the picture desk has managed to find a photo of Mrs Syms wearing a bikini top.
That's not the only coverage of the reshuffle in this edition.
Page six is given over to the observation that three female former television presenters have won promotions. Large photos of new work and pensions minister Esther McVey (ex-GMTV), defence minister Anna Soubry (once of This Morning) and Labour women and equalities spokeswoman Gloria de Piero (another GMTV alumnus) adorn the report. There's also a sizeable trail on the front page.
Some might accuse the paper of trivialising politics and patronising serious, high-powered women. The Mail's readership, however, will doubtless appreciate the coverage.