Paper Monitor: Apologies, m'lud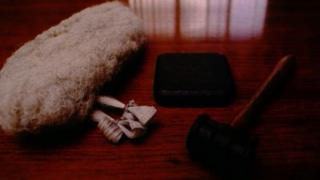 Paper Monitor feels like a High Court judge, asking who exactly are this popular beat group called "The Beatles" and whether Paul Gascoigne plays rugby or association football.
A report in today's Sun concerns someone named Lorna Simpson who is from a singing contest called The X Factor.
Apparently she once "romped naked" in a gangster film. According to the paper, the low-budget production "went straight to YouTube".
"Straight to YouTube"? Is that really a thing? Paper Monitor had only just got used to substituting "straight to DVD" for "straight to video".
It's no better in the Daily Mail. The paper warns that chart hits are "increasingly glamorising alcohol". It reproduces the lyrics to such popular ditties as Drinking From The Bottle by Calvin Harris and Cheers, Drink To That by Rihanna by way of illustration.
As someone who has slurred along to The Doors' Alabama Song and Streams of Whiskey by the Pogues on umpteen occasions, Paper Monitor is somewhat perplexed that this development is supposed to be new.
At least David Bowie is on hand to offer cultural guidance. According to the Guardian, the erstwhile Thin White Duke has released a list of books, ranging from science fiction to art history to "the scatological glories of Viz magazine".
Ziggy Stardust meets Sid the Sexist and the Drunken Bakers? That's a new-fangled trend Paper Monitor can endorse.