Paper Monitor: Remembering journalism's legal guru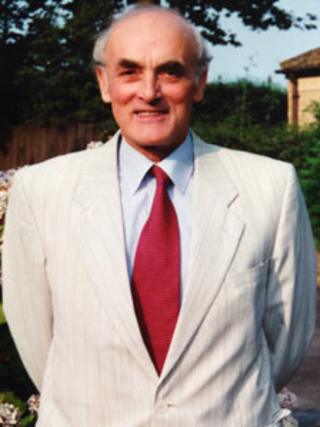 Paper Monitor commemorates Walter Greenwood, co-editor of journalists' legal handbook McNae's, who has died at the age of 87.
Several generations of journalists have Walter Greenwood largely to thank for their detailed understanding of the intricacies of libel law and court reporting restrictions.
For it was among the pages of McNae's Essential Law for Journalists, which Greenwood co-edited with Tom Welsh for more than 30 years, that they were introduced to phrases such as "malicious falsehood" and "right-thinking members of society".
McNae's has long been the bible of journalism courses across the country. And while the nitty gritty of of the world of media law might not be everyone's cup of tea, Greenwood and Welsh managed to liven it up with case studies.
Thanks to McNae's, many journalists can cite by heart exactly what details they are allowed to report when a defendant first appears in court.
Greenwood began his career as a reporter with the Dewsbury Reporter series, later joining the Middlesbrough Evening Gazette as deputy news editor. In the 1960s he moved into journalism training, helping found the Thomson Regional Newspaper Training Centres in Newcastle and Cardiff.
He also worked with the National Council for the Training of Journalists for four decades.
Although not trained as a lawyer, Greenwood ensured that he knew as much, if not more, about media law than the lawyers.
According to Tony Johnston, head of training at the Press Association, which took over the Thomson training centre, Greenwood's interest in the law and in the work of training journalists never dimmed.
"As co-editor of Essential Law for Journalists he cared passionately about ensuring that journalists could stay within the law but still get their stories published," says Johnston.
Journalists and editors in need of advice found it easy to get him on the end of the phone. He would guide them through the legal dangers threatening to sink their stories.
Johnston recalls that when Greenwood was asked to recite a sentence of more than 30 words while being assessed following his recent stroke, Walter told a fellow law tutor, "And so I gave them the briefest of introductions to the law of defamation."