Paper Monitor: 1950s titillation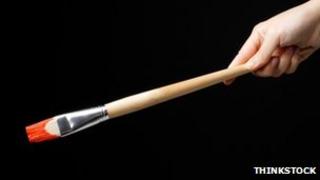 Looking in the bathroom Mirror.
Given the gloom around newspapers, you might think it's scarcely worth the bother giving them a new lick of paint and a different typeface.
But there's life in the old dogs yet if the Daily Mirror revamp is anything to go by.
The red top has changed its masthead. Still red but with a subtly different hue - a move away from scarlet to crimson (although Paper Monitor is not too familiar with colour charts). And the messy black stripe has been ditched. It's classier, with a hint of the 1950s, writes old Mirror hand Roy Greenslade in the Guardian.
On page three there's a full page picture of a beige tiled bathroom. A woman smiles cheekily out from the bath, elbows propped up, the merest glimpse of thigh. "We're not like other tabloids #Madeuthink" goes the strapline.
It's a dig at the Sun of course. Nothing to frighten the horses here but a classy nudge and a wink, goes the thinking. There's something retro about the pose, dare one repeat Greenslade, something 1950s again. (Paper Monitor's memory of Angry Young Man novels is that everyone was always having baths, not always with a bottle of gin to hand.)
So why has the ad been banned on the tube if it's good clean fun?
A closer inspection reveals that those elbows are, erm, supposed to look like what one colleague would describe as boobs and another as decolletage. The way the light falls on her elbow makes it look like a nipple.
Clearly Paper Monitor hasn't got a dirty enough mind to spot such innuendo.
The ad ban is all a bit unfortunate for Mirror editor-in-chief Lloyd Embley, who said before the revamp: "The redesign and brand campaign will reinforce that the Mirror is less about titillation and more about proper news." Uh oh.
There's one other thing the new simplified Mirror look reminds one of - Metro.
And one of the stories bears an uncanny resemblance to Metro news. "In the doghouse" - spread over one and a half pages - is a collection of dog shaming photos - pictures of pets with notes like, "I eat pillows".
Now where have we read that before? A clue, Paper Monitor was on public transport…