Paper Monitor: Titillating shorts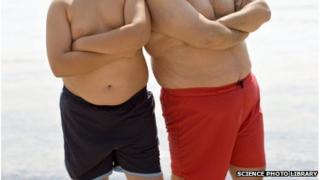 The art of the headline.
"Headless body in topless bar," is a classic of the genre.
A young Paper Monitor discovered it as a rookie reporter many years (honestly) after it graced the New York Post front page in 1983.
Today's papers throw up a nice mix of wit and weirdness in the headline department.
The Sun goes for cheeky mimicry. "Wills' year orf" is a naughty dig at aristocratic enunciation. Prince William is leaving the military to take a gap year, the paper says. Shouldn't that be "gap yar"?
The Express goes both for the predictable - "70mph gales to batter Britain" on its front page - and some sublime navel gazing, a page-four lead devoted to proprietor Richard Desmond's lecture at a media shindig: "Focus is on quality as Channel 5 boss hails new golden age of TV".
It helps to own the paper.
The Times likes a geometrical pun as it predicts a donut war breaking out: "Dunkin' Donuts aims to run rings around Krispy Kreme in UK".
There's a "does what it says on the tin headline" in the Daily Telegraph. "Men left out in the cold as garage becomes spare room."
Then of course there's the interrogative headline. Let's turn to the master of the genre. "Why DO so many middle aged men nag their wives to have one more baby?" asks the Daily Mail.
Then there's what might be called "the titillator" - a staple of the Daily Star.
"Big Brother Charlotte's Shocking Kinky Sex Secret". You have to turn to page 4-5 to find out what it is so we'll never know.
The Mirror opts for late 1980s Ben Elton-style "a little bit of politics" indignation. "SNOUT OF CONTROL" is plastered across two pages to sum up its disgust at "our greedy MPs".
But Paper Monitor's favourite piece is the Sun's investigation into "Balnaldo".
"Where did it all go Ron, Gareth?" it asks showing pictures of how Gareth Bale is morphing into team mate Cristiano Ronaldo.
With their side partings, Latin-looking girlfriends, baseball caps, and ripped, hairless torsos they're uncannily similar. Oh and then there's the rolled up budgie-smuggling beach shorts. Really, seeing is believing.
We thought that look had died out on an Italian beach in the early 90s. Pass the Hawaiian Tropic, Giuseppe.