Paper Monitor: In search of the perfect headline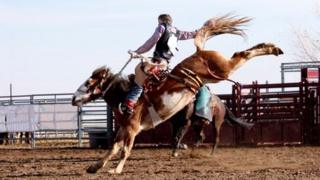 Some people fear achieving perfection, knowing that with nothing left to strive for they will be left utterly devoid of purpose.
So one must have sympathy for the sub on the Daily Record forced to pen one of the headlines of this millennium. Or any millennium.
It is with trembling fingers and stertorous breath that Paper Monitor types the following:
"Drunken bucking bronco gran jailed for biting Orangemen's legs at Ayrshire village fun day".
Look on this work ye mighty and despair.
Now various spheres have produced great headlines.
The Liverpool Echo's famous "SUPER CALLY GOES BALLISTIC, QPR ATROCIOUS" after Ian Callaghan tore apart Queens Park Rangers has been much mimicked.
In the world of super-local news, how can the Brighton Argus's "Hunt for Worthing 'poo thief'" be bettered?
Even the website not very far from Paper Monitor's own desk has had a couple. "Grandad guns down terror squirrel" and "Taleban telly ban" are not to be ignored.
But can anyone imagine a headline packing more in than the Daily Record's? It can't be done.