Paper Monitor: Beating the tattoo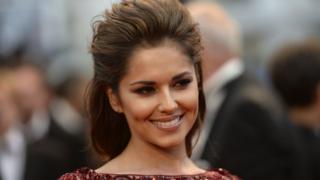 One of the most inexplicable parts of newspaper economics is how much columnists get paid.
The average layman can't understand the amounts of cash that star scribes can trouser for what appears to be a very small amount of work.
One column a week, the layman thinks, easy. Money for old rope, they think.
It's not. As a columnist, you can't have a week when nothing gets you going. You can't go on a week's holiday to Magaluf, have a nice time, come back and write everything went well.
You can't look at the prime minister making a speech and just think, "Sensible stuff, carry on."
You can't watch a Miley Cyrus performance and think, "Nothing interesting here."
You have to be able to get angry at nearly everything. And spraff on about it.
Amanda Platell goes above and beyond for today's Daily Mail. Some columnists would be daunted about having to write about Cheryl Cole's massive new tattoo on her bottom. Two days after Liz Jones already wrote about it.
Not Platell. She gives it both barrels.
"All we saw was her multi-coloured, mutilated rear, legless and decapitated, which says more about her sense of self than anything."
Er, Platell, it's Cheryl Cole's bottom. Not a detail from Picasso's Guernica.
She hasn't finished. "Tattoos are simply self-harm by another means."
Bit serious.
Here's the meat of it:
"Bottoms, like pop careers, sag with age. By the time Cheryl hits 50, her derriere will have dropped and wrinkled, however much time she spends exercising."
Platell should know. The dendrochronological evidence puts her in her mid-50s.
Her peroration ends with an un-ironic reference to "girl power".
Hats impossible not to doff.